Cherries have blossomed in Poland, let's hope the weather will be good
It took just a dozen or so hours of warmer, sunny weather for nature to speed up and make up for some of the delayed vegetation. This can be seen in the cherry orchards, which have been covered with flowers. The difference can be seen in the photos below.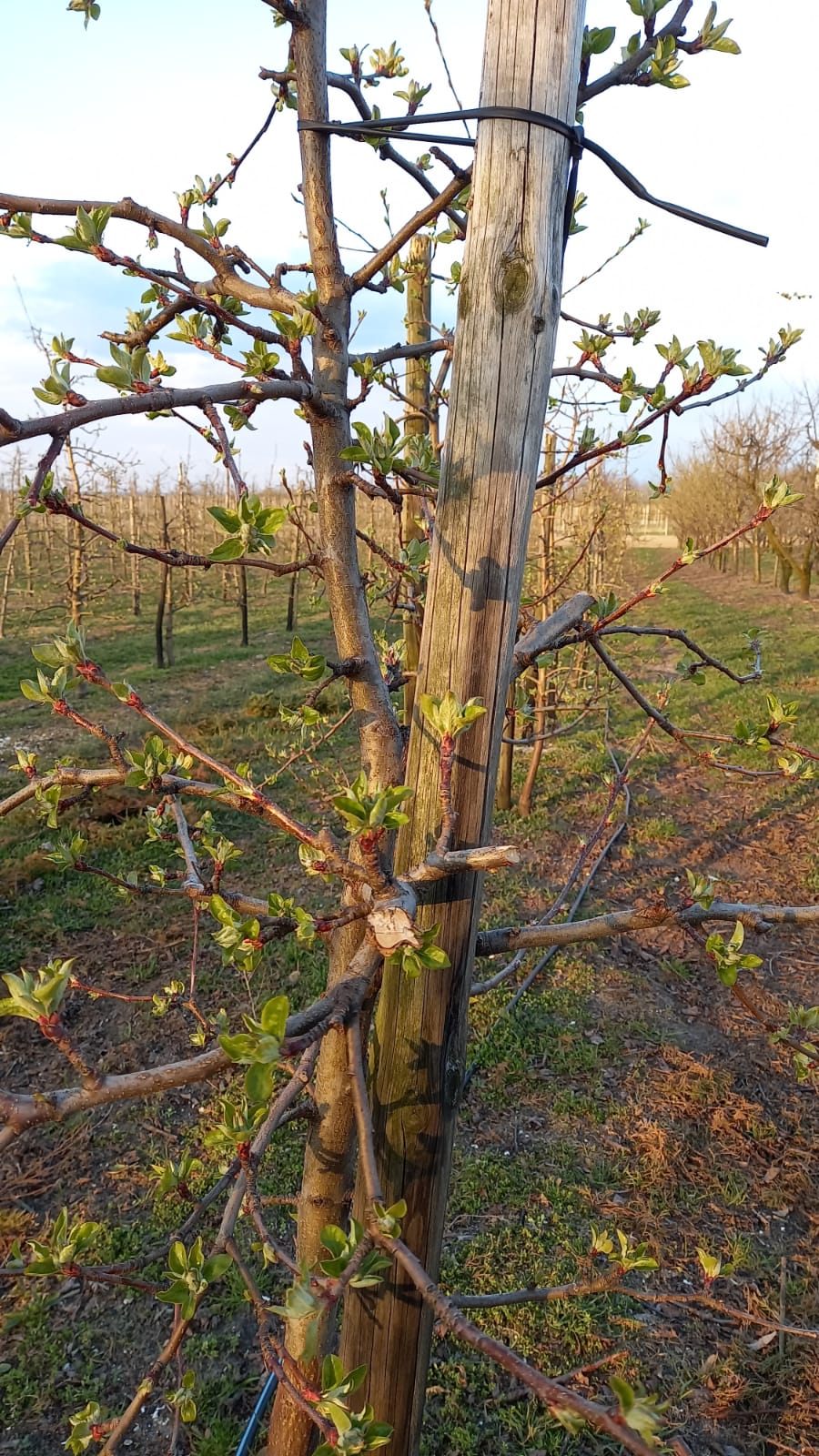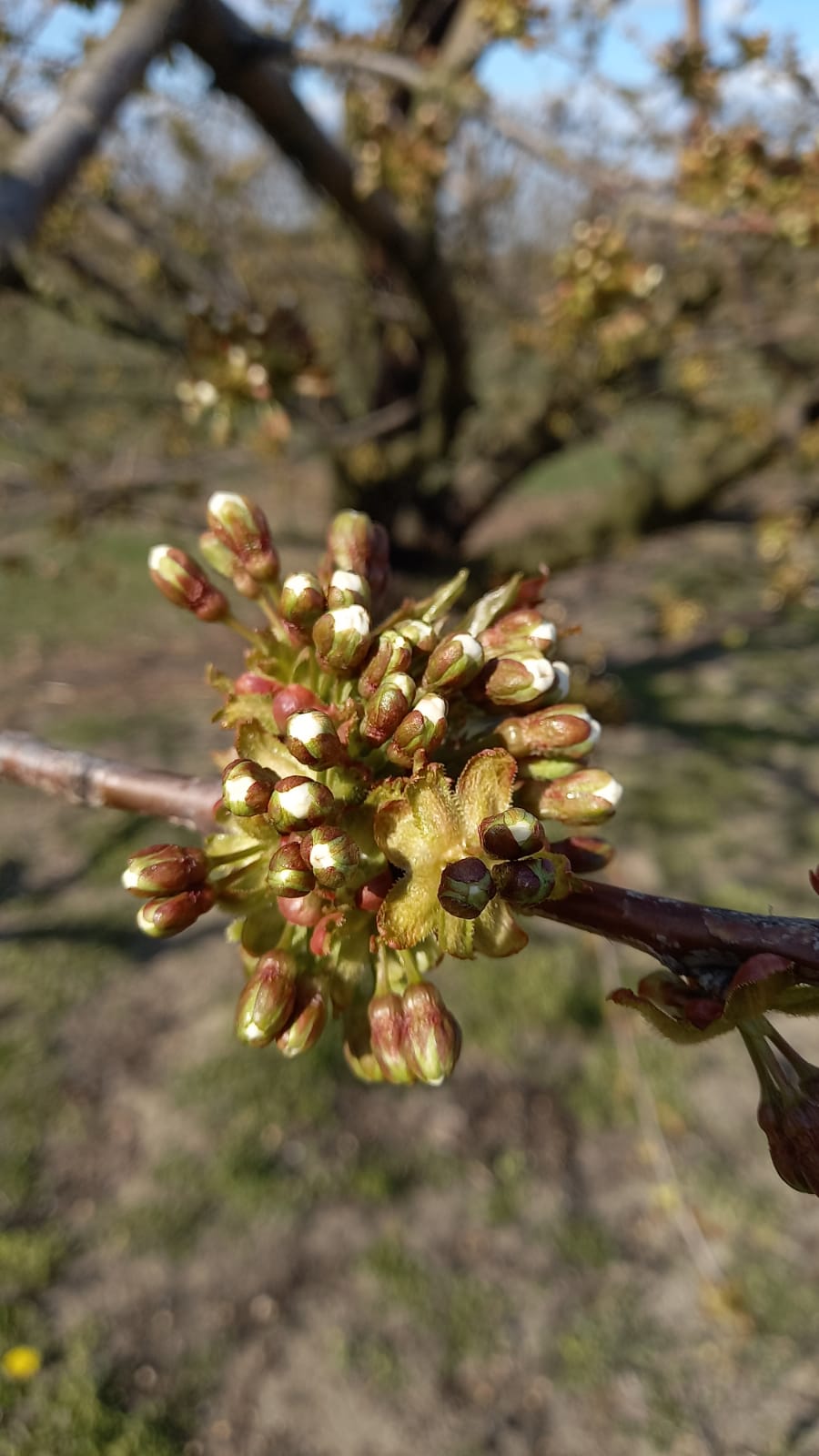 The same orchard near Warka
Now we just have to hope that the big frosts will not come back to Poland. Synoptics are forecasting a worsening of the weather. Temperatures dropping below -5 degrees Celsius would lead to significant losses. Perhaps comparable to what happened in Spain, Italy and France. There, stone fruit crops have been badly affected. Only Turkey, nota bene a world power in the production and export of cherries, has not signalled such problems.
In Poland, recent years have not been kind to sweet cherries. Admittedly, after the disastrous year 2017 for the harvest of this fruit, subsequent years brought more cherries, but the slump in exports could not be reversed.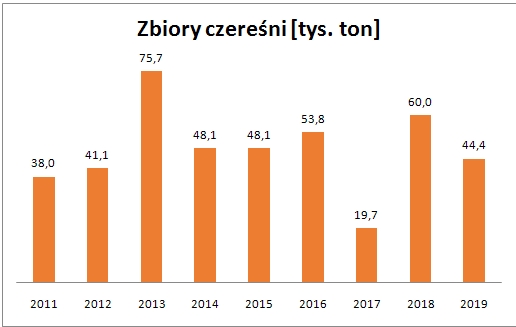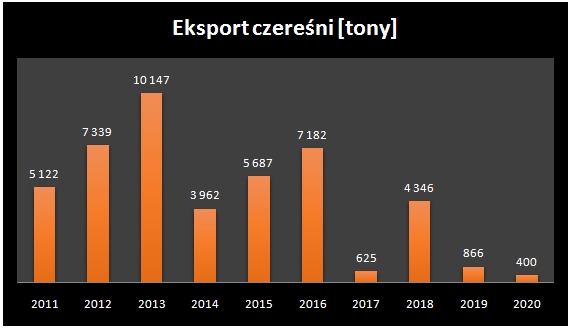 As you can see, although the 2018 and 2019 harvests returned to "normal" levels, fresh cherry exports remained dramatically low. Worse even than that of the disastrous year 2017. The situation is also not explained by the closure of the Russian market in 2014 because, as the graph shows, in 2016, with a good harvest, Poland managed to export more cherries than, for example, in 2011.
As for the average prices obtained in export by Polish cherries, they have been increasing in the last two years after the decline of 2018. But on the other hand, they have not managed to reach the level of 2017.