The year 2021 may prove to be very difficult for Polish strawberries
The production and sale of strawberries is not an easy industry in Poland even in "normal" times. It is always a great unknown how many strawberries will be picked in Poland in a given season as the yield of these fruits is strongly dependent on weather factors. And the weather is becoming increasingly capricious. As can be seen below, in the last two seasons the aura has not been kind to strawberry growers.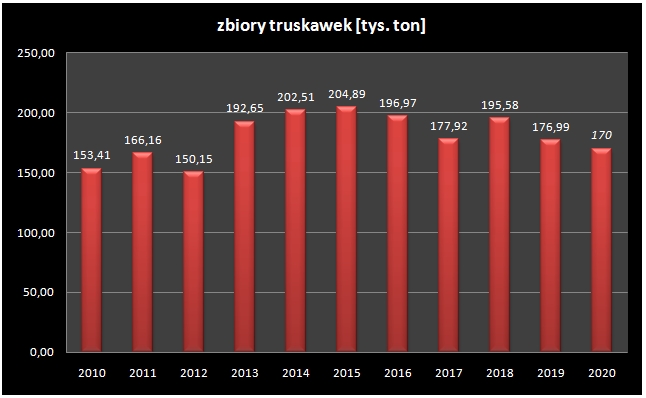 This was partly due to the shrinking acreage under strawberry cultivation, which was determined by previous seasons with lower prices. But in 2019, this trend has slowed, as can be seen in the graph below.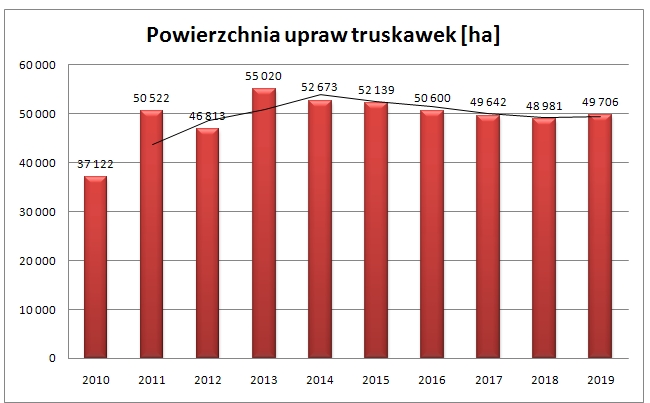 Consequently, a year ago we had the lowest strawberry harvest in Poland after 2012. But low harvests mean higher prices for the fruit. At least for those producers who manage to harvest something. In the upcoming 2021 season, however, it could be worse, because there is a factor on the market that could hit demand and prices even if the harvest is lower again.
This, of course, is the impact that the lingering coronavirus pandemic is having on the market and how it is hitting consumer behavior and market action. Strawberries could prove to be one of the more susceptible seasonal fruits to be hit hard by Covid-19. Spaniards are already starting to feel this as demand for the fruit is low.
Although there is hope that gastronomy will pick up in the summer, the pandemic is certain to have a negative impact on tourism, both international and domestic, and therefore on demand in the HoReCa channel (restaurants, hotels). In addition, there will be a drop in demand for exports and on the domestic retail market. If this happens, processors will also want to buy strawberries more cheaply.